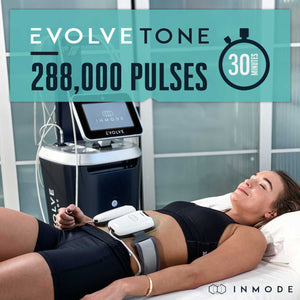 TONE
Specifically to increase muscle strength, Evolve Tone emits electromagnetic energy to stimulate involuntary muscle contractions to target specific muscle groups. It is a safe and effective procedure that can be done during your lunch time.
TITE
Evolve Tite leverages clinically proven radio-frequency technology to stimulate collagen production and provide the ultimate in customizable body reshaping.
Tite can be used to reduce texture irregularities in lax skin and provide a natural firmer appearance.
TRANSFORM
Evolve Transform is an innovative procedure that builds and strengthens muscles while enhancing the appearance of your skin and treating fat.
Radiofrequency energy (RF) for deep heating of tissue and fat, and electrical muscle stimulation (EMS) to induce forced muscle contractions that are not achievable during workouts.
Recommended
You might want to take a closer look.
NOT SURE WHICH TREATMENT IS RIGHT FOR YOU?